Textile Engineering Department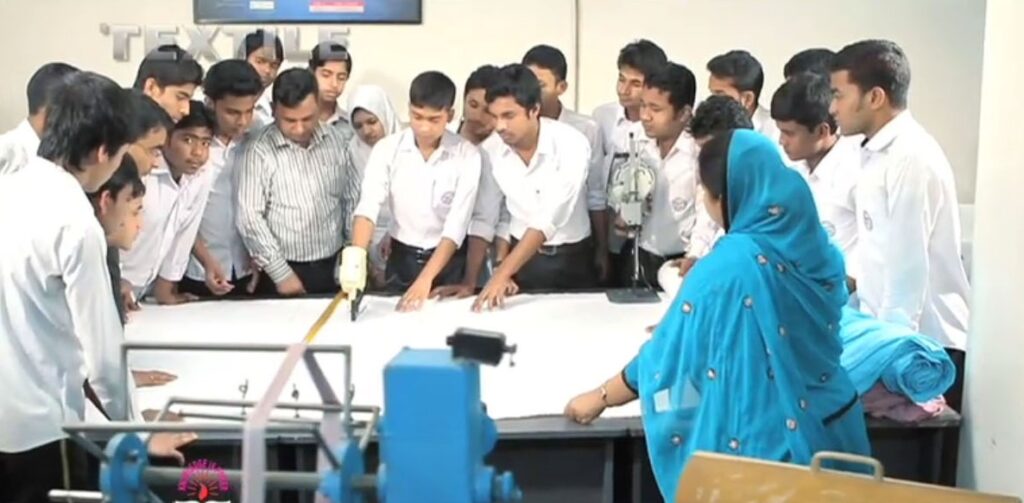 Textile Engineering
Textile Engineering is one of the popular disciplines of engineering fields. It is the big research field of technology. Textile engineering spins around the garment, color and fabric line of Industries.
Textile Engineering is the Science that deals with all activities and methods which are involved in the process of textile manufacturing.
Textile Engineering contains the principles, laws and scientific techniques which are utilized for the development and manufacturing the textile fabrics and all types of yarns.
Why Textile Engineering?
Textile engineering is one of the booming fields, and it makes sense for aspirants interested in the fashion domain to go for this course. A career in Textile Engineering ensures a bright future considering the demand of textiles in both Bangladesh and abroad. Textile Engineering demands a lot of research-creation and innovation, considering the demand for fashionable at times. Once done with the course, Students need to apply this creativity and Scientific knowledge in their work to come up with a quality and result.
Textile Engineering is usually recruited by top textile plants & companies. Apart from employment, textile engineering can ever open their own business.
Scope & Career opportunities in Textile Engineering
We all want to wear smart and look up to date. Here the demand for quality and unique clothing has increased. This has resulted in improving the scope of Textile Engineering.
Fashion is an industry that will never go out of fashion. Here one can expect speedy growth in the textile industry. In fact, textile is one of the flourishing industries, catering to the needs and demands of both domestic and international markets.
After discussing career opportunities in Mining Engineering, this post by places brings to you the courses, scope, growth and opportunities, job profile and top engineering college offering Textile Engineering. We also list out top recruiters for Textile Engineering.